The biggest and most recognizable music festival has come and gone, and it's 2018 spectacle did not disappoint. This years Coachella Valley Music and Arts Festival was one of the biggest and most talked about in the organizations history.
Held in Palm Springs, California, Coachella is the kickoff to the music festival season with its traditional mid-April weekends of music. This year featured some of the biggest musical guests in today's culture, as well as a look at some of the newest festival fashion and trends going into summer 2018. 
Beyonce, one of three headliners of Coachella 2018, had one of the most trending performances of the weekend as her set featured 100 dancers, a live band, and the reunion of Destiny's Child. Being the first African-American women to headline Coachella, her grand performance left people blown away. People are calling her musical performance a historic moment not only for the festival, but in music history.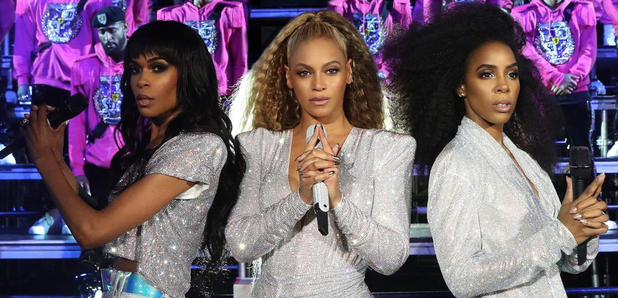 The Weeknd and Eminem were the two other headliners of the double-weekend celebration. They performed along with other artists like Post Malone, Miguel, Cardi B, Kygo, SZA, Migos, and over 100 other performers.
While Coachella always features popular musical guests, it is also common for some of Hollywood's biggest models, actors, and athletes at the moment to be in attendance. This year, many fans saw Shay Mitchell, Kendall and Kylie Jenner, Victoria Justice, Brooklyn Beckham, Jamie Foxx, Chloe Kim, Bella and Gigi Hadid, Rihanna, and a handful of online influencers and models at the festival. Most spent their days at the day parties thrown by brands like Revolve and Pacsun, but ventured out at night to see some of their favorite performers.