"Believe in something, even if it means sacrificing everything."  
Nike recently stirred up controversy when they released their 30th anniversary "Just Do It" campaign featuring former 49ers quarterback Colin Kaepernick.  
Kaepernick hasn't played in the NFL since he took a stand (or a knee) on his personal beliefs. He started a protest for police brutality and social inequality by taking a knee during the national anthem prior to the 49ers game. Other players in the NFL soon followed in support. The general public felt as if he was disrespecting his flag and country when doing so and he has now not played in the NFL since 2016.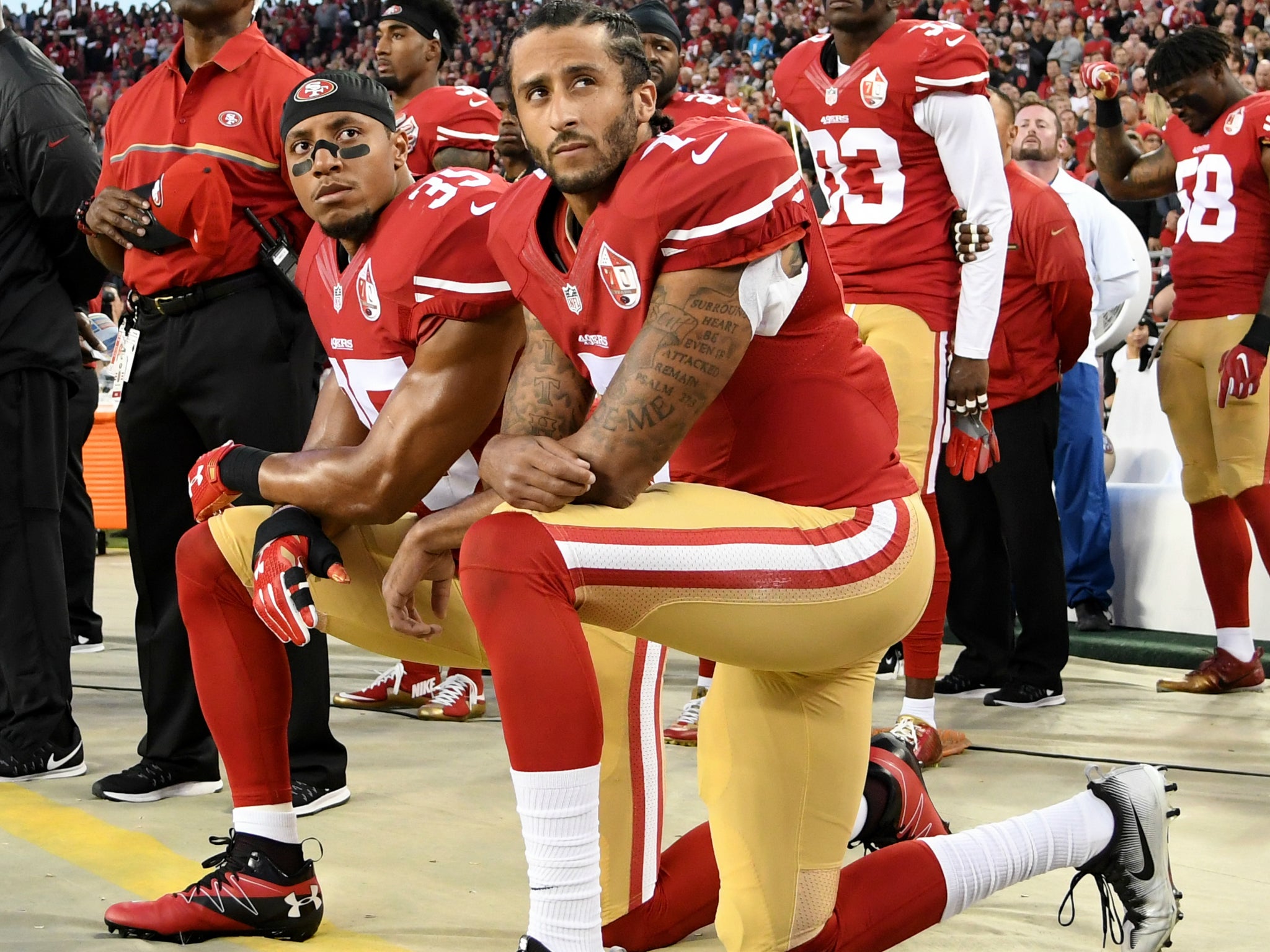 In response to the new campaign, many Americans have started a boycott on Nike. People have started burning their already purchased items and posted it onto social media platforms such as Twitter and Instagram. Twitter has the most comments about the ad, some praising Nike while others are filled with outrage of arguments and videos posted due to the controversy. President Trump even had some words to share on Twitter as he tweeted about Nike and the ad saying,
"Nike is getting absolutely killed with anger and boycotts. I wonder if they had any idea that it would be this way".
There has been protests against the company along with they lost three percent of their shares on Tuesday but regained a half percent on Wednesday.
A Missouri college has dropped all of their Nike gear from their athletic teams after the companies decision.
Nike also aired its first ad of the "Dream Crazy" marketing campaign during Thursday Night's NFL season opener between the Philadelphia Eagles and the Atlanta Falcons. The ad ran during the first commercial break of the third quarter. Kaepernick narrates the ad but his face is not shown until midway through the commercial. When his face is revealed, the United States flag is reflected on a building behind him. Other famous athletes are also touched on in the ad such as Serena Williams, Lebron James, the U.S Women's National Soccer Team, and more professionals. The theme of the campaign is about athletes pushing for bigger dreams, "If people say your dreams are crazy, if they laugh at what you think you can do, good, Stay that way because what non-believers fail to understand is that calling a dream crazy is not an insult, it's a compliment."