On Thursday, February 28, Bryce Harper agreed to a 13-year, $330 million contract with the Philadelphia. The deal set a new record for team sports in North America, topping Giancarlo Stanton's $325 million contract.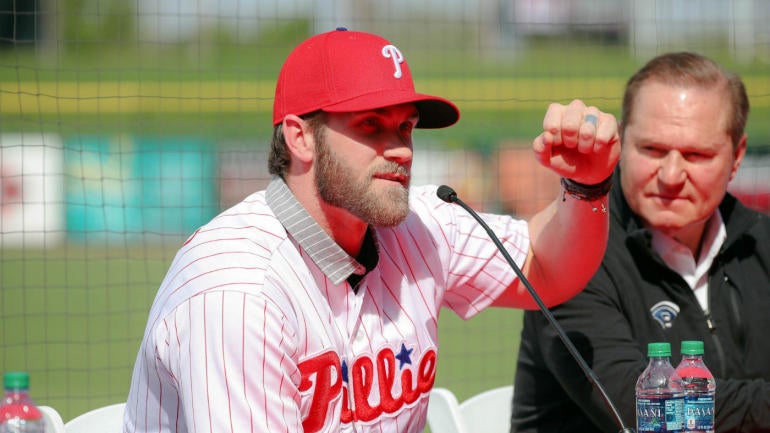 The average annual value on the deal is not as crazy as it seems. Harper's salary will average only $25 million over the next 13 years, with the value of the deal de-escalating over time. Harper will be the highest paid player by AAV (average annual value) this season.
With the average annual pay being relatively low, the Phillies will be able to remain flexible going forward. In picking up an intriguing offensive threat, they will be able to get Harper help in the future.
Attention will turn to who the Phillies could pick up in free agency to join Bryce Harper. Harper chose not to ask for opt-outs, knowing that his full 13 year commitment to Philadelphia could help lure other star players to the team. "Players will be more likely to have confidence in the organization that I'm with, knowing that I am there, that I'm going to be there for the long term, that I'm going to be there for 13 years. I will be part of a fabric of ownership of that organization, and that will allow players to look at me as somebody that they know I'm gonna be a staple of the franchise," Harper said.