4. Ohio has the Rock n Roll Hall of fame. The popular museum features the works of famous and influential artists, engineers, producers, and other celebrity personalities who have contributed to the development of Rock and Roll.
5. CORN, Ohio is one of the top producers of corn in the US. Ohio is known for the tremendous amount of corn in the state. Ohio even has a Field of Giant Corn Cobs in Dublin, Ohio !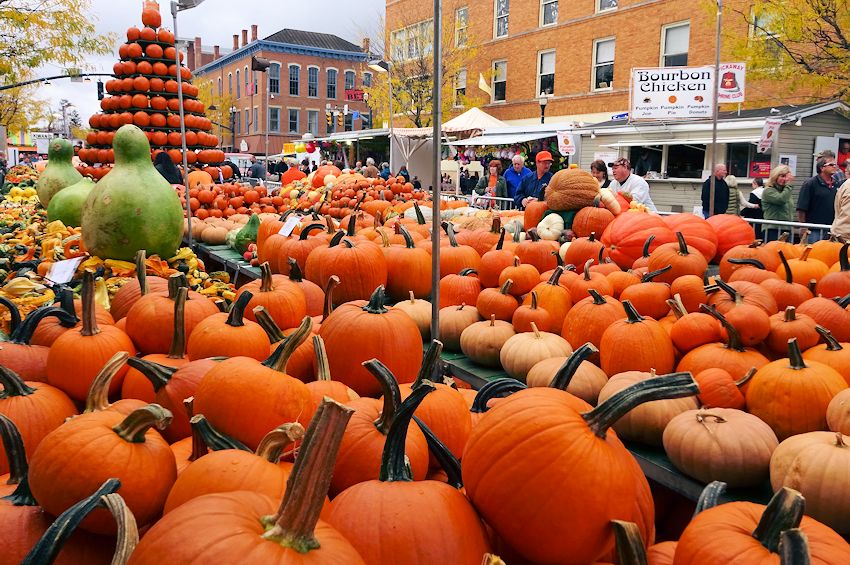 6. Ohio holds the Cirlceville Pumpkin show every year. Featuring some of the biggest pumpkins, some you can fit in or even walk in!
7. Ohio is safe from natural disasters. Ohio rarely has tornadoes and when we do we are able to recover fast. We are safe from almost all natural disasters because of where Ohio is.
8. Health Care! Ohio the nation's top hospital in cardiology and heart surgery and the second best hospital overall, the Clinic has treated royalty, celebrities, pro athletes. Ohio State's Wexner Medical Center, University Hospitals in Cleveland, Fairview Hospital and Cincinnati's Christ Hospital are also ranked nationally in a number of specialties.
9. The season change is perfect. If you want a taste of every season come to Ohio. it rains in the spring, it's hot in the summer, the leaves change in the fall and it snows in the winter.
10. Pro sport teams! Ohio has 6 teams that play in the NFL, MLB, NBA, or NHL. Cleveland, Ohio was voted the city of champions.