The 30 year tradition of the Cincinnati Zoo winter festival Opened for the season on Saturday, November 16th! The Festival of Lights is the largest holiday light display in Cincinnati. Visits with Santa begin at 4 pm and the lights begin at 5 pm.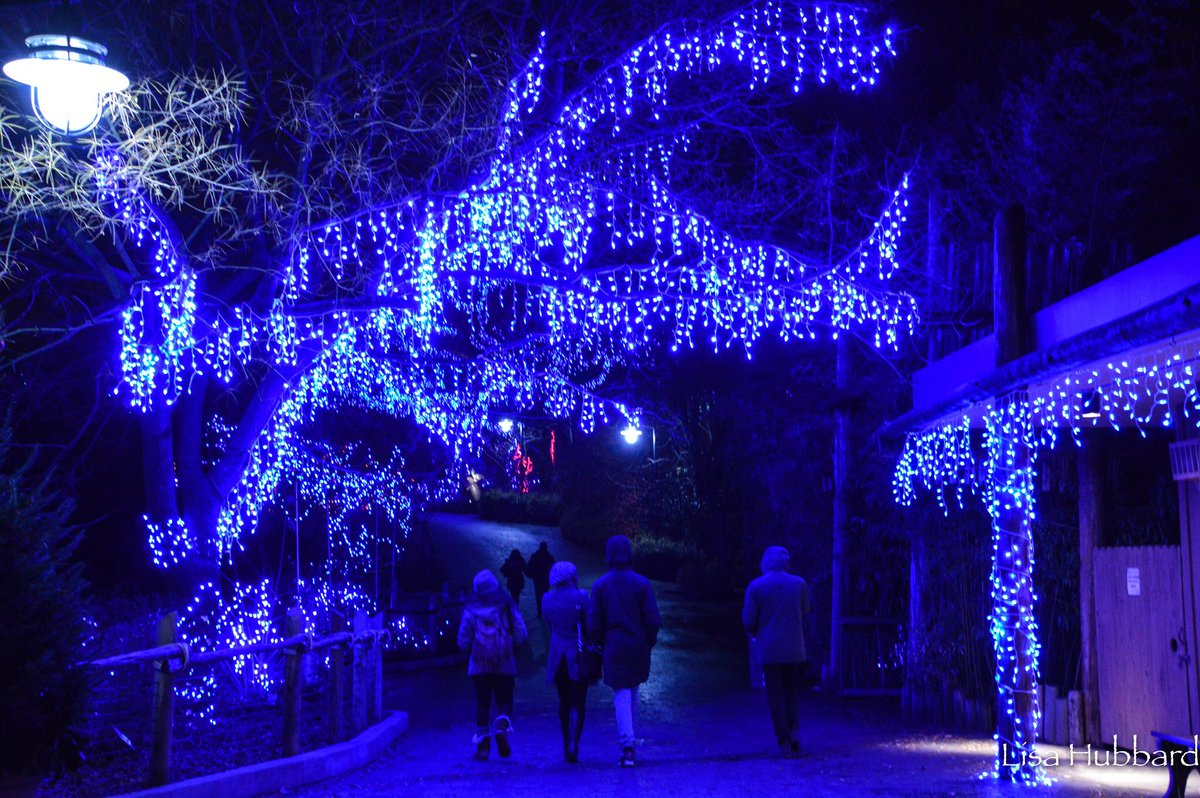 If you are bothered that you might not be able to go anytime soon don't worry, it runs all the way until the beginning of January! So you have plenty of time to catch some lights! Adult tickets are $19.00 ($17.00 online!) and children/seniors are $13.00 ($12.00 online!), and babies under 2 years old get in for free.
The event is the best light show in Cincinnati. There are holiday themed sections for everyone's enjoyment. food, beverage, and winter season entertainment to brighten up the holidays, and not to mention- 3 millions twinkling Christmas LED lights! Visitors can sit and watch the "Madcap Black-light Puppet Show". You can also admire the wonderful wild light show on Swan Lake. While you are there see if you can spot out a few of the 27 larger than life animal lanterns, located all throughout the zoo! Maybe even head into the Frozen Wonderland, to meet one of the royal frozen sisters. Or search for the mouse in each gingerbread house. Before you head home from your winter adventure you can even stop, and see Santa's reindeer, and ride the Toyland Express train ride. And after all of that fun, I know you will want to snack at one of the multiple "S'mores-n-More stands".
Everything NEW at the Festival of Lights:
The search for Fiona's fairy statues in Fiona's Fairyland!
Holiday photo shoot in the Hippo Hut! (Which is decorated with the most festive back drop for your photos.)
MORE GIANT LANTERNS! (can never have enough of those)
Blanket of stars across the sky with the new "Northern Lights" light experienc
Not to mention, everyone loves an easy new entrance (located on Erkenbrecher Ave.)
We all know though that the main reason we want to go to the zoo is to see the incredible animals that live there. Well even during the lights you can still visit "Daily animal encounters and activities".
4:30pm – 9:00pm: Goat Yard Open at Children's Zoo
5:00 pm – 8:30 pm: Meet a Creature at Manatee Springs & Education Center
6:30 pm: Elephant Q&A at Elephant Reserve
7:00 pm: Leaf Cutter Ant at World of the Insect
7:00 pm: Giraffe at Giraffe Ridge
7:30 pm: Reindeer at Safari Camp
PNC Festival of Lights is the best event to attend, and is a must do for your winter bucket list! It'll be open for over a month, so buy your tickets now, and get ready for some holiday fun! You won't want to miss out on this magical winter wonderland.