2. ) Avocado toast- This is a very trendy Instagram food. It is a basic but customizable food. It is a piece of toast that is a topped with sliced avocado. You can put anything that you want on it!
3. ) Boba Tea- Also known as bubble tea, It is a Taiwanese beverage. Much like avocado toast boba tea is trendy on Instagram. It is made with tapioca balls which are small balls that are like a hard jello.
4. ) Matcha- All things matcha are becoming popular. Matcha is finely grounded powder grown and processed from green tea leaves. It has grown popular for the amount of health benefits and because it is bright green in color.
5. ) Impossible Burger – This burger looks like a real burger but it isn't ! It is actually vegan. It is made with plant based substitutes. Everything including the patty and cheese are fake. The cheese is made with different kinds of nuts and oils. The patty is made from vegetables. Meat eaters would still love this food and sometimes don't notice its all fake!
6. ) Charcuterie boards- This is a arrangement of fruits, jams & jellies, nuts, crackers, meats, and cheeses. Often used at parties and acts great as finger food.
7. ) Acai bowls- Originating from Para and Amazonas, it is a Brazilian dish made from frozen fruits and mashed fruit from the acai palm. It is either served in a glass or bowl, but it is more common to see it in a bowl served with bananas and granola. This dish is also very customizable!
8. ) Black Ice cream- The name describes it perfectly but to go in depth. This is ice cream is made with activated charcoal and has a lot of good health benefits. Black ice cream blew up on Instagram and Pinterest because of the surprisingly monochromatic colors of the ice cream and cone.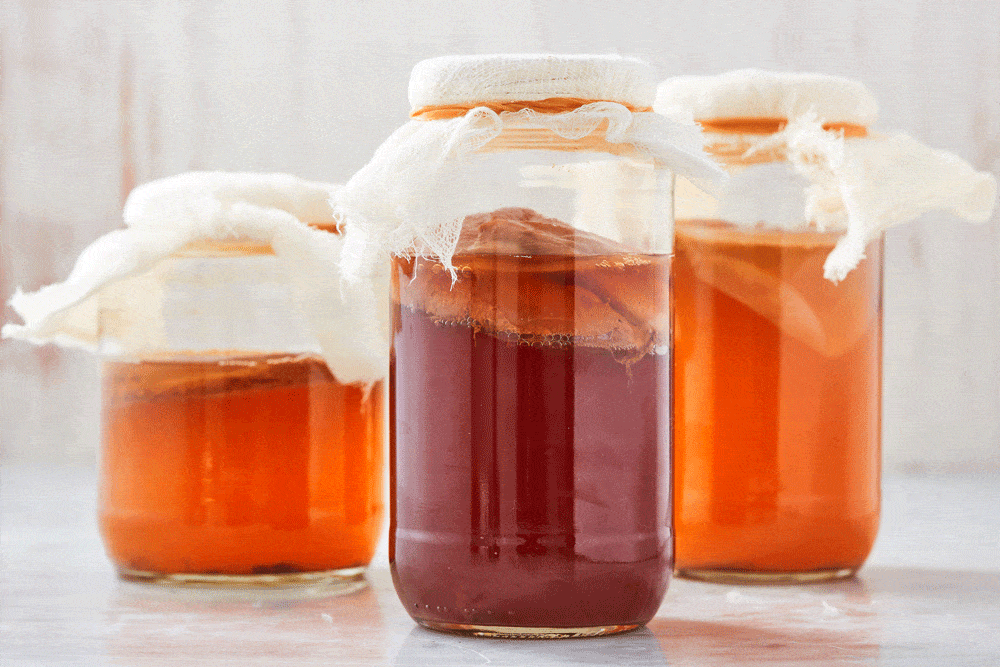 9. ) Kombucha – This beverage is made from black or green tea that has been fermented. It is slightly alcoholic because of how fermented it is. Many people drink it because of its health benefits.
10.) Rainbow / unicorn bagels- This bagel is colored fun and cool colors. You can get any kind of cream cheese flavoring you want. This bagel went viral and went onto almost everyone's Instagram explore pages.