If you didn't catch the Oscars on Sunday February 9 here is what you missed. "Parasite" the South Korea movie really took over as it won 4 of the biggest awards of the night. They were nominated for 6 all together. The four they took home were Best Original Screenplay, Best International Film, Best director, and finally Best Picture. It seems as if this was a big shock, yet also expected since the movie was thriving on everything. This is the first time in 92 years an International film has won best picture and multiple awards.
2019 was a big year for animated films including "Toy Story 4". Which took home Best animated feature film. This was the second Oscar the Toy Story series has ever won. The best animated short film was won by "Hair Love", a short film about a young girl being comfortable with her African American hair.
Best Actor and Actress of the year are always an exciting award to receive and get nominated for. Leading Actor went to Joaquin Phoenix for his role in "Joker". As he gave a heartwarming speech and ended with a loving quote that his brother said that passed in 1993. Leading Actress went to Renee Zellweger for her role in "Judy". Her speech was also very heartwarming and gave remembrance to Judy Garland who she portrays in the movie "Judy".
Supporting actress and actor was one of the first few awards that was presented. Many great actresses were nominated. Laura Dern took it home with her for her role in the "Marriage Story". This was Laura's first oscar ever. Best supporting actor was won by Brad Pitt for his role in "Once Upon a Time in Hollywood".
Not many musicals were nominated for Oscars this year but the one musical that was nominated was "Rocket Man", a film about Elton John's life and musical career. It was only nominated for Original song and they won for "(I'm Gonna) Love Me Again" Elton John and his songwriter Bernie Taupin both went up and accepted the award.
Hair, Makeup, and costumes bring so much to a movie. Hair and Makeup are in the category together. "Bombshell" won that award this year. "Bombshell" was also nominated for two other Oscars. "Little Women" won best costume design as its only win for the year. They were up for five other Oscars.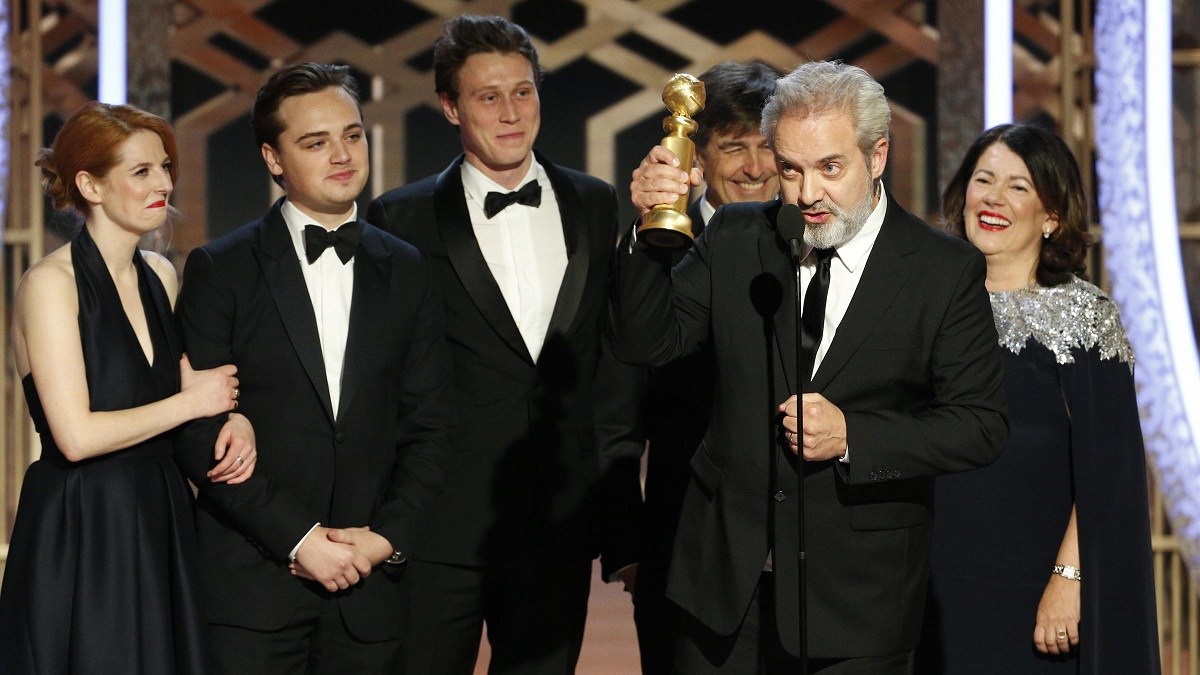 There definitely were a few big movie titles you hear multiple times including, "Once Upon a Time in Hollywood", "Joker", "1917", "The Irishman", "Marriage Story", "Parasite", "Little Women" "Ford vs Ferrari". After being nominated for 10 Oscars, "The Irishman" won none. Parasite took over and all the other movies won at least one. 1917 was nominated for 10 as well and won three of those.
Not only is the Oscars about the films that are nominated but there is also entertainment throughout the show. The opening performance was performed by Janelle Monáe by introducing some of the crowd and the dancers were dressed up as some of the movies that came out this year. The beginning of the performance started out with her dressed as Mrs.Rogers from the new film, "A Beautiful Day in the Neighborhood". She ended it with just singing about the year with Billy Porter.
Billie Eilish sang the Beatles "Yesterday" for the Memoriam of the Oscars. She sang along side of her brother Finneas who played the piano for her. Idena Menzel sang her most popular song from the new Frozen II, "Into the Unknown". This was a special performance because along with Idena who plays Elsa, all the women that play Elsa in the other countries' versions sing with her. Cynthia Erivo who played Harriet Tubman in "Harriet" wrote and sang her original song called "Stand Up". It was phenomenal. As "Rocketman" came out this year Elton John performed his now Oscar awarded song "(I'm Gonna) Love Me Again". Chrissy Metz, one of the stars of hit show "This is Us" sang "Im Standing with you" from Breakthrough. Also so good. Randy Newman also performed at the Oscars. He is well known for his music from the "Toy Storys" films. He performed "I Can't Let you Throw Yourself Away" but won Best Original score for his music in "Marriage Story". Eminem performed his very popular song from his movie "8 Mile" "Lose Yourself".
The 2020 Oscars were definitely one for the books and I think we can all agree that we can't see what is next to come for 2020 movies.